2010 Trek Madone 6 Carbon-Fiber Steer Tube Failure
See other failures under 000.html.
---
Various steer tube failures near the lower edge of a threadless stem clamp, 2010 6-series Trek Madone bicycles. From Velo News as of 2010/07/12.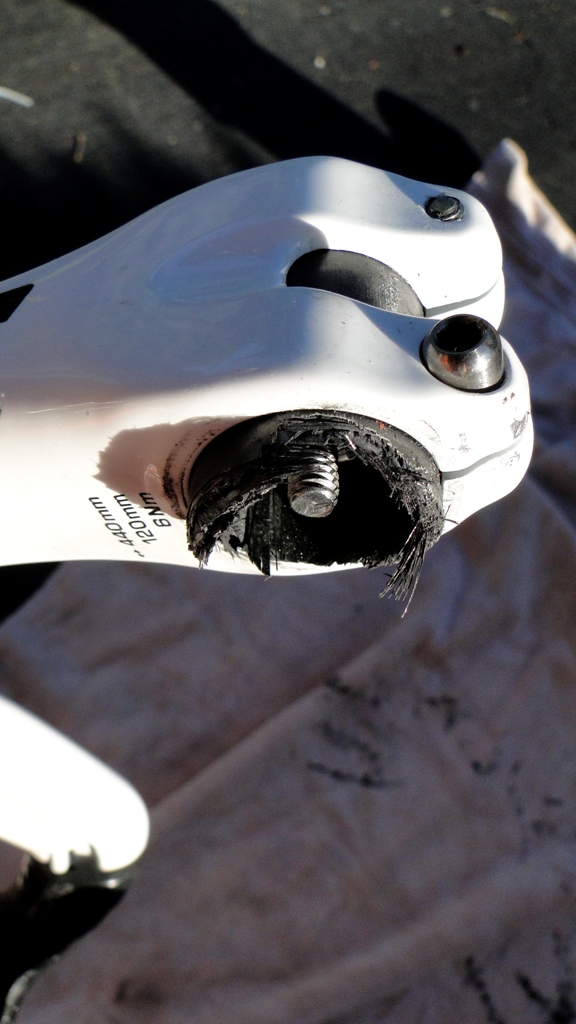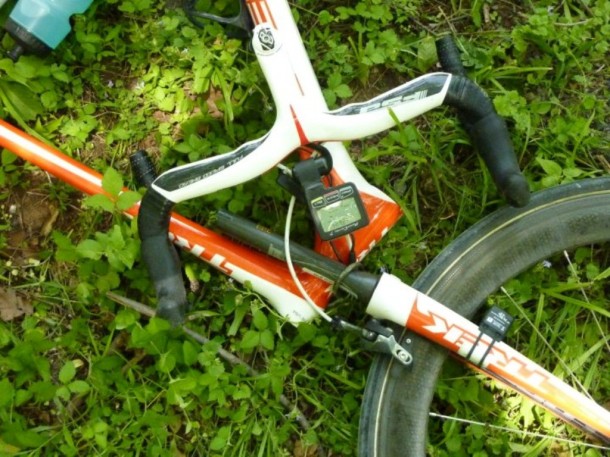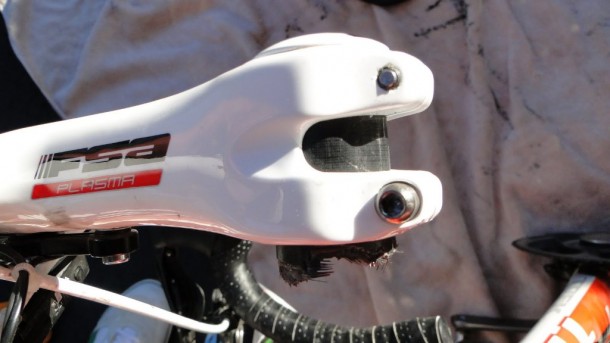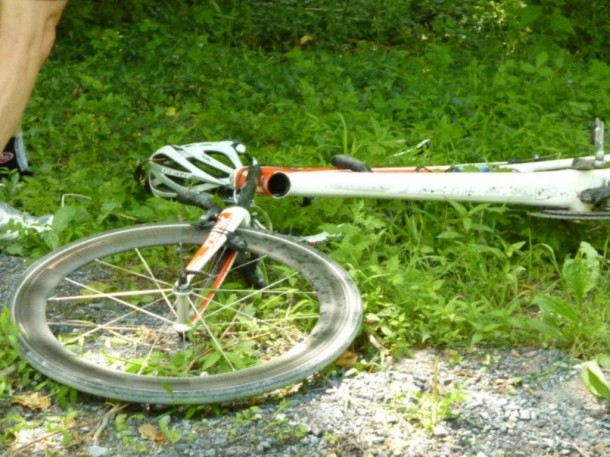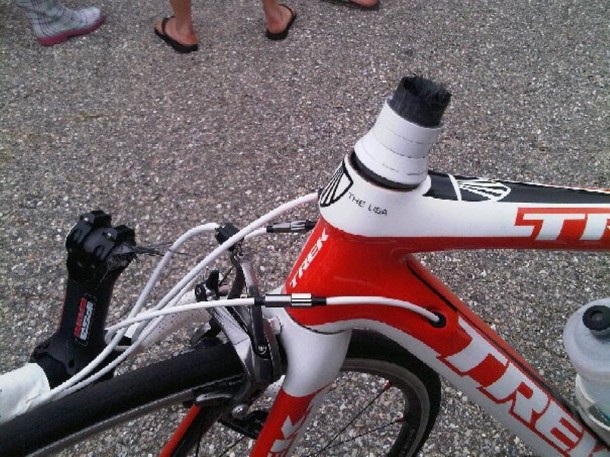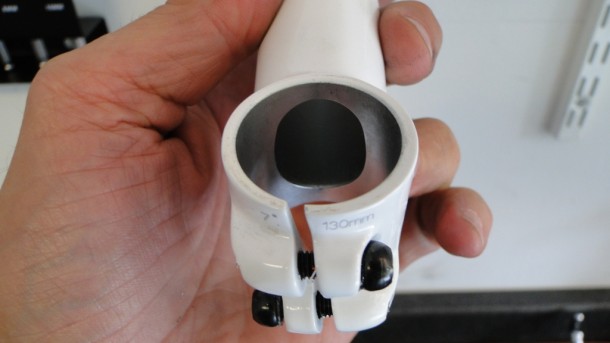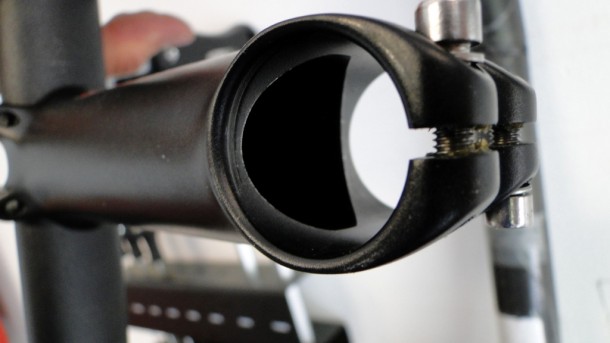 Bryan Vaugn reports on 2010/05/15, his handlebars separated from the bicycle without warning while racing, separated just below the stem. The next week, a teammate reported a similar failure. Both riders were pulling up on the handlebars when they separated. Both riders crashed. Paul Wilmington reports a similar failure on 2010/05/22. Two other unnamed riders reported similar failures in April. A poster also reports two failures
Trek says over-tightening the stem, incorrect spacer use, and an incompatible stem contribute to failures, and that similar problems occur with other carbon-fiber steer tubes. A Trek representative says:
Tighten to rated torque with a torque wrench.
Use a 5mm spacer on top of the stem and 5-40mm spacers below.
Use only the bicycle manufacturer's stem, stems with a small steer tube contact area can damage it.
---
See also FAIL-140.html