Rohloff Speedhub 500/14 Flange Failure
See other failures under 000.html.
---
Rohloff Speedhub 500/14 hubs are available only in 32H drillings, and are not readily laced tangent. Under tandem use, seven of eight "trailing" spoke holes in the left flange cracked. From http://yacf.co.uk/forum/index.php?topic=25882.0 as of 2010/09/06: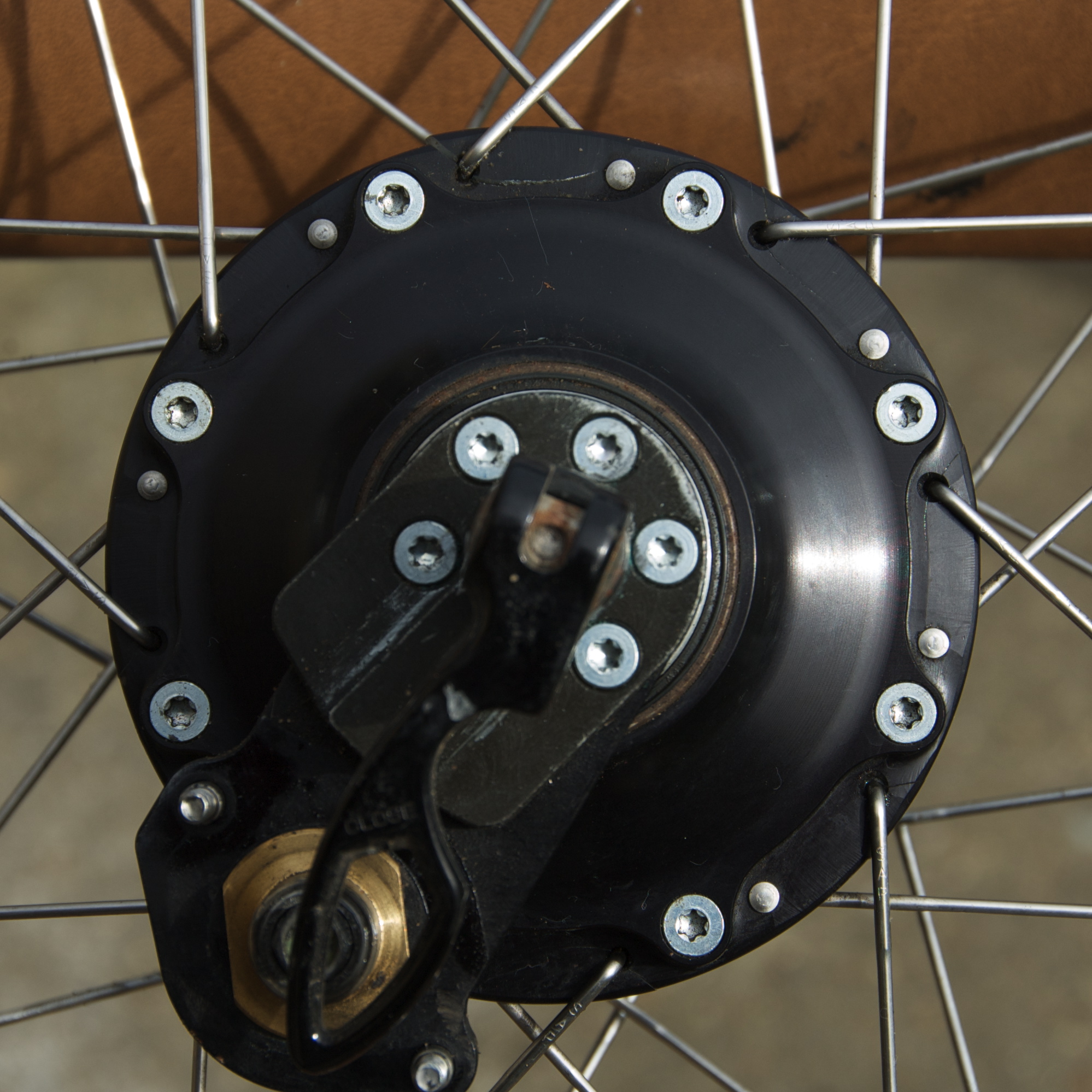 Bike + rider + gear weight unknown. Service history unknown; this is the rider's third failed Rohloff hub. The causes or effects of the other failures is unknown, but apparently the hubs are not break-proof for some tandem use.
---
Another flange failure, loaded cycle touring. From http://homepage.mac.com/isaetterry/pagestoplevel/pageequipment.htm as of 2010/09/06. Failed at 15,000 km. Bike+rider+gear weight unknown.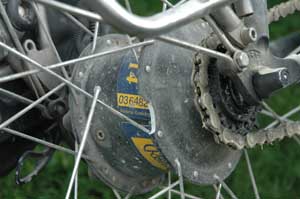 ---
Some users have extra holes drilled for 48H crow's-foot lacing. This was probably first done to a Rohloff by Aaron's Bike Repair for Chalo's Rohloff Speedhub.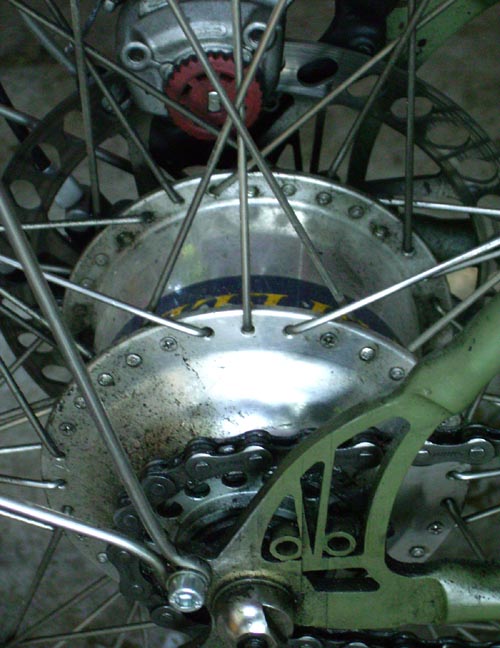 ---
Some Rohloff Speedhub 500/14 hubs shiped by Thorn now have one or both of: 48H drilling with crow's foot lacing (as above) and/or an external ring mounted on the OD of the flange to retain the spokes better in the event of a flange failure, and maybe reduce the rate of flange failures.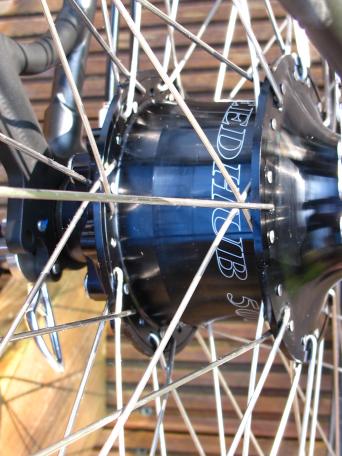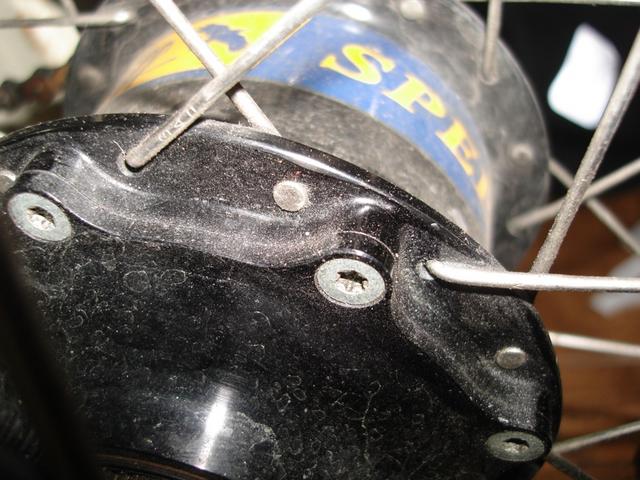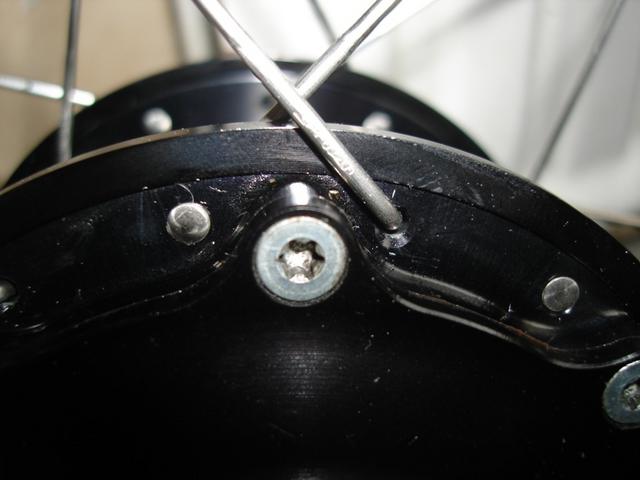 The external compression ring is not necessairly an improvement. For example, the ring could lead to corrosion and premature failures. However, the existing failure mode suggests the ring will help for heavy/vigorous riders, if the ring is consistently tight.
---
Phil Wood has announced (but is not yet selling) a Rohloff hub shell with larger flanges, to be available in 24, 28, 32, 36, 40, and 48 holes. http://philwoodco.wordpress.com/2011/02/16/36-hole-phil-wood-hub-shell-for-rohloff-hub as of 2011/05.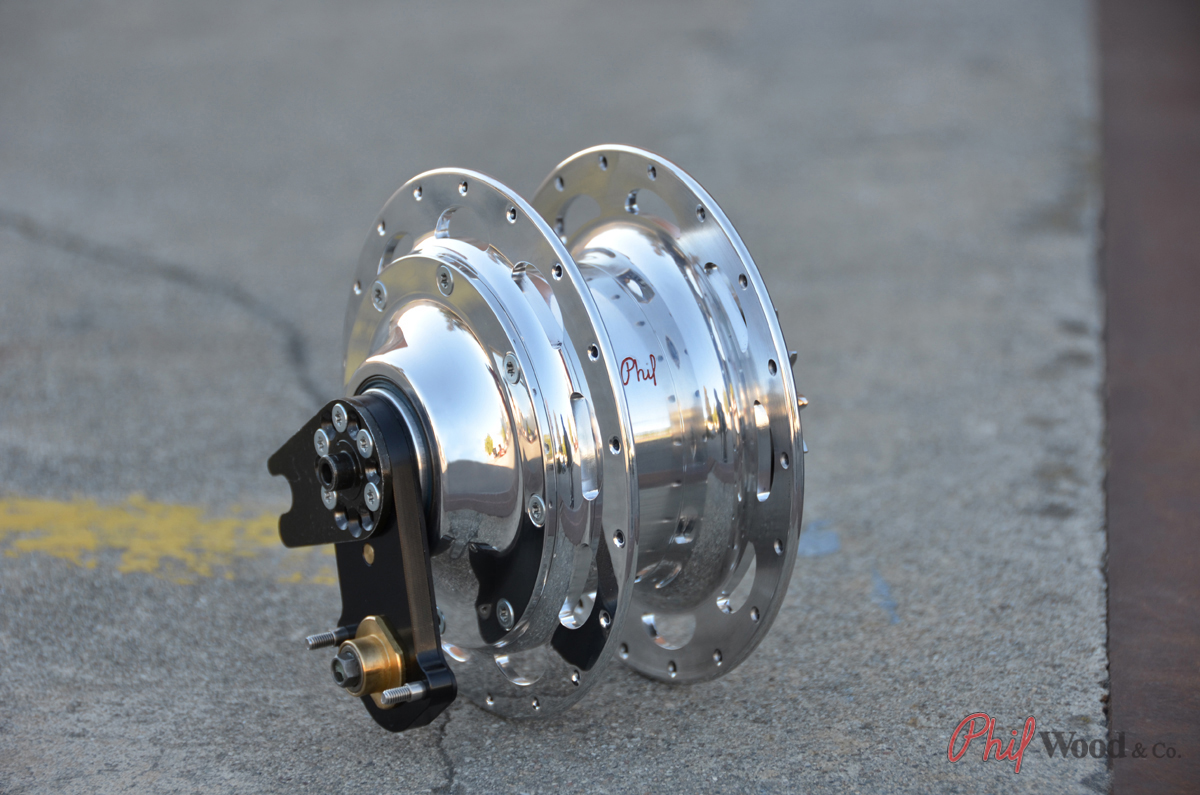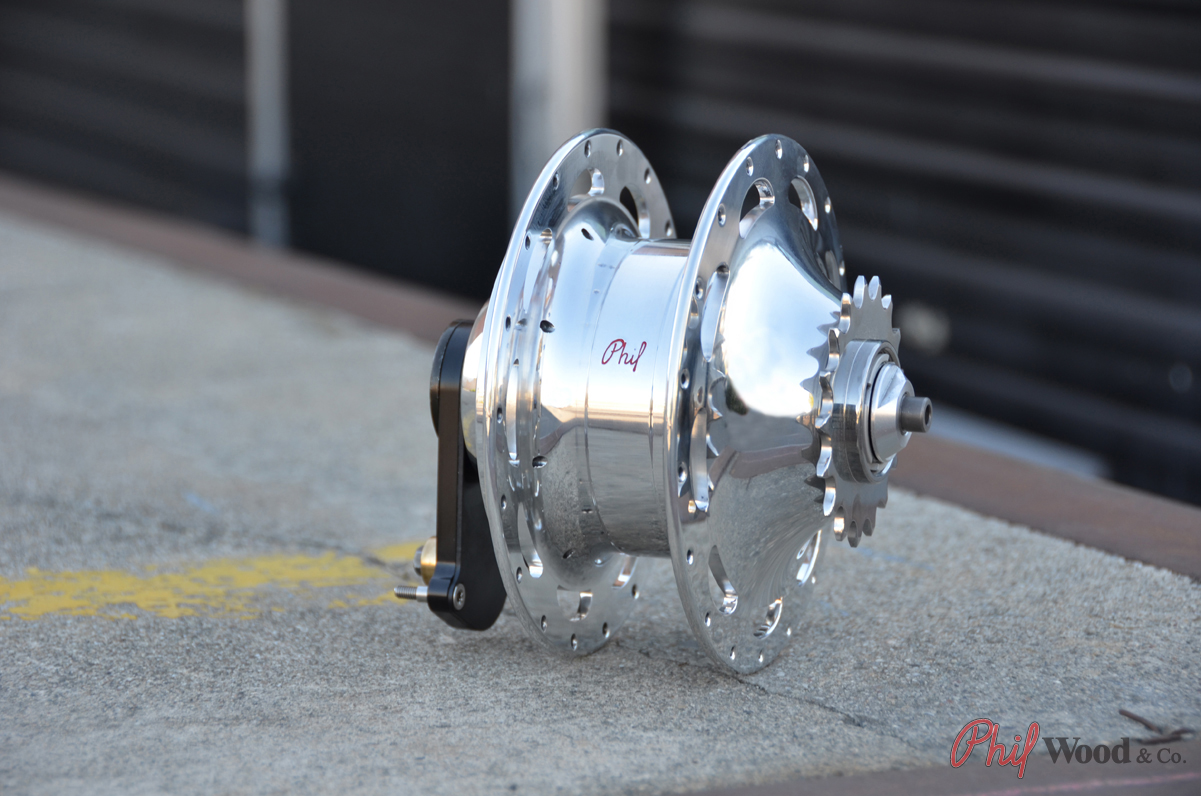 ---
Vittorio offers bolt-on flanges that offer 48H spoking. It is unclear whether the original spoke holes are enlarged for the bolts that hold the flanges, or additional holes are drilled. From http://www.vittorio.nl/rohloffnaaf and http://www.tandemclub.nl/phil-wood-maakt-xl-naafhuis-voor-rohloff as of 2011/05.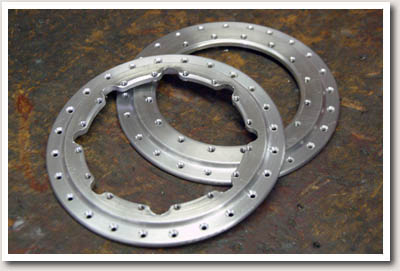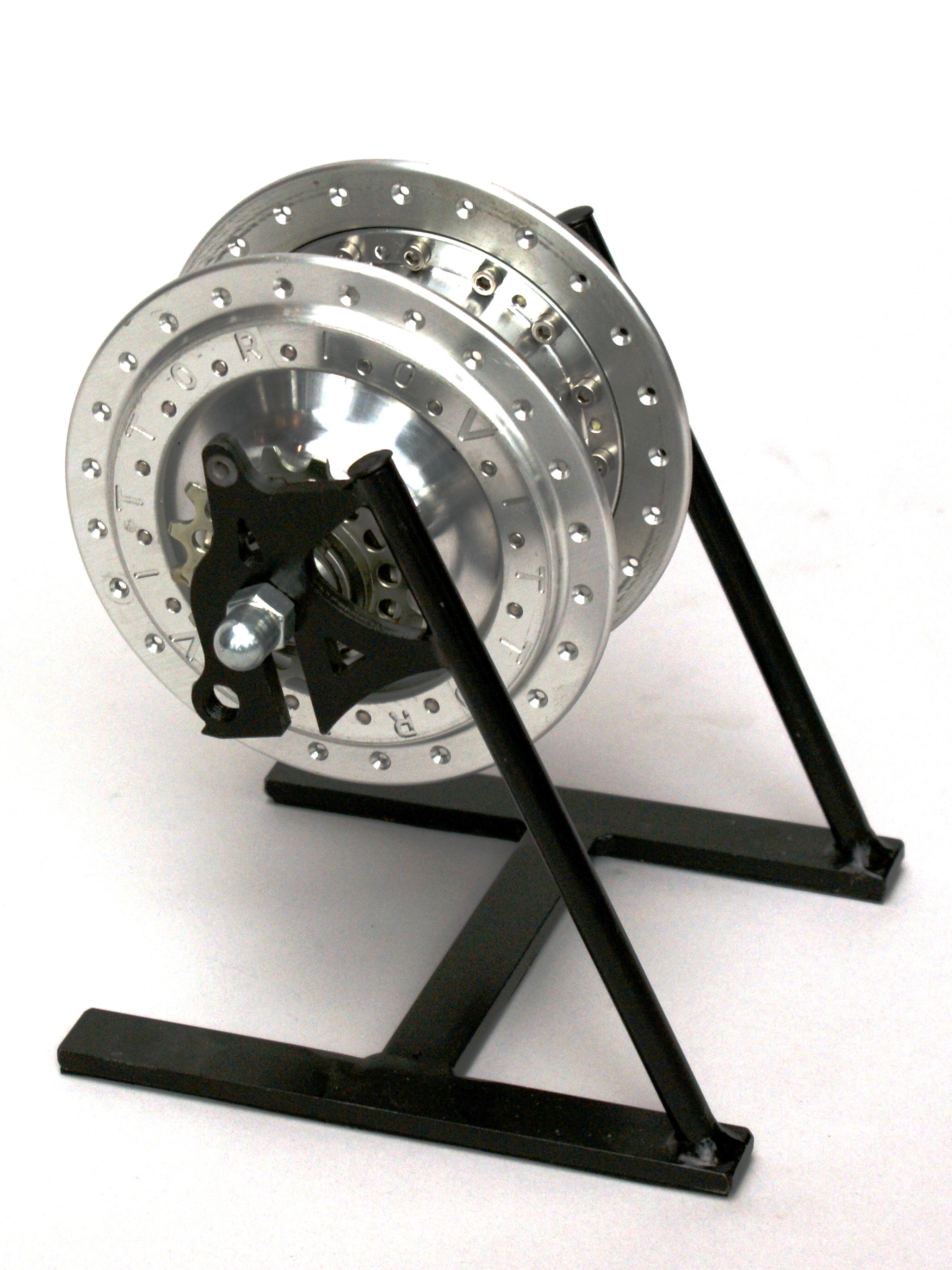 ---
See also FAIL-145.html